Carol Ziegler, DNP, APRN, NP-C describes climate change impacts that hit vulnerable communities hardest…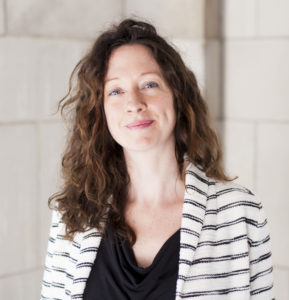 Carol Ziegler, DNP, APRN, NP-C, is a Family Nurse Practitioner with a Doctorate in Advanced Practice Nursing. She maintains a clinical practice with Meharry Family Medicine Clinic and teaches in Vanderbilt University's Family Nurse Practitioner Program as well as Doctorate in Nursing Practice Program. She is also affiliated with the Vanderbilt Institute for Global Health and the Institute for Energy and the Environment. Last year she was awarded a University Course designation for an inter-professional graduate course she developed entitled "Planetary Health, Policy and Social Justice." In addition to her clinical practice and teaching activities, she serves on the Environmental Risk Assessment Committee for the Metro Nashville Department of Health and is currently working on local initiatives to advocate for improved indoor and outdoor air quality in Nashville's rapidly gentrifying communities.  Her scholarly work focuses on improving healthspans in historically marginalized communities through 1) community-based environmental health initiatives and the development and integration of effective models that align community adaptation to climate stress with carbon mitigation policy, focusing on the role of primary care providers in environmental health and social justice and 2) the role and integration of traditional healers and community health workers in local and regional healthcare systems.
Beth Schenk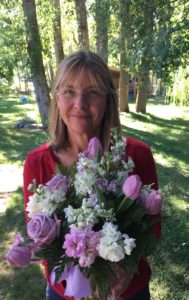 Elizabeth Schenk, PhD, MHI, RN-BC, FAAN is Providence-WSU Nurse Scientist and Sustainability Coordinator at Providence St. Patrick Hospital in Missoula, Montana. In addition, she is assistant research professor in Nursing at Washington State University in Spokane. Dr. Schenk co-leads nursing research efforts at St. Pat's, and also across Providence St. Joseph Health, working with nursing leaders at 50 hospitals.
Dr. Schenk leads efforts for environmental stewardship at St. Patrick, and has worked with hospitals across the health system to reduce environmental impacts for the past 25 years.   In her academic work, she developed the "Nurses Environmental Awareness Tool" which has been used in multiple states and several countries to assess awareness of the environmental impacts of hospital-based healthcare. She led the development of the CHANT: Climate, Health and Nursing Tool. She was inducted into the American Academy of Nursing as a Fellow in 2018. Dr. Schenk serves on the national board of the Alliance of Nurses for Healthy Environments